Joga's concept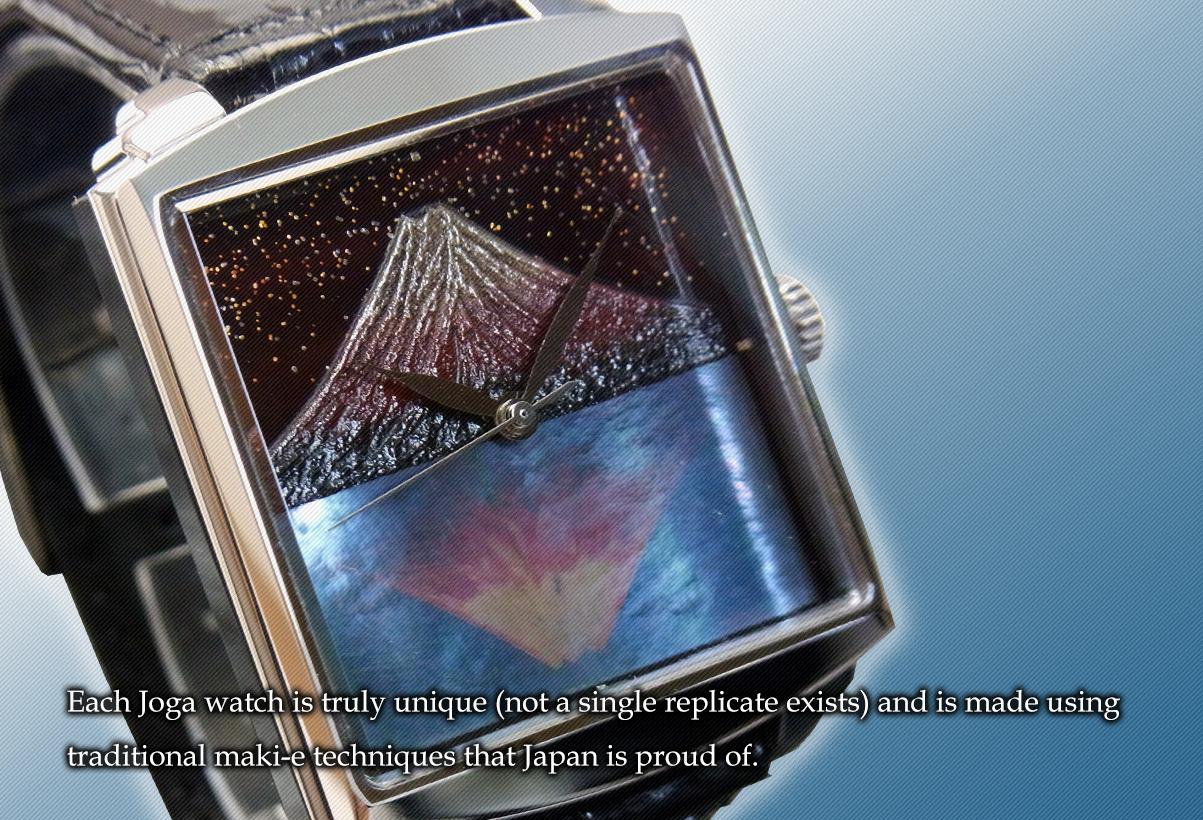 Can you really refer to lacquerware that does not use domestically produced Japanese lacquer as traditional Japanese lacquerware?
In 10 or 20 years, there may no longer be artisans who gather domestically produced Japanese lacquer...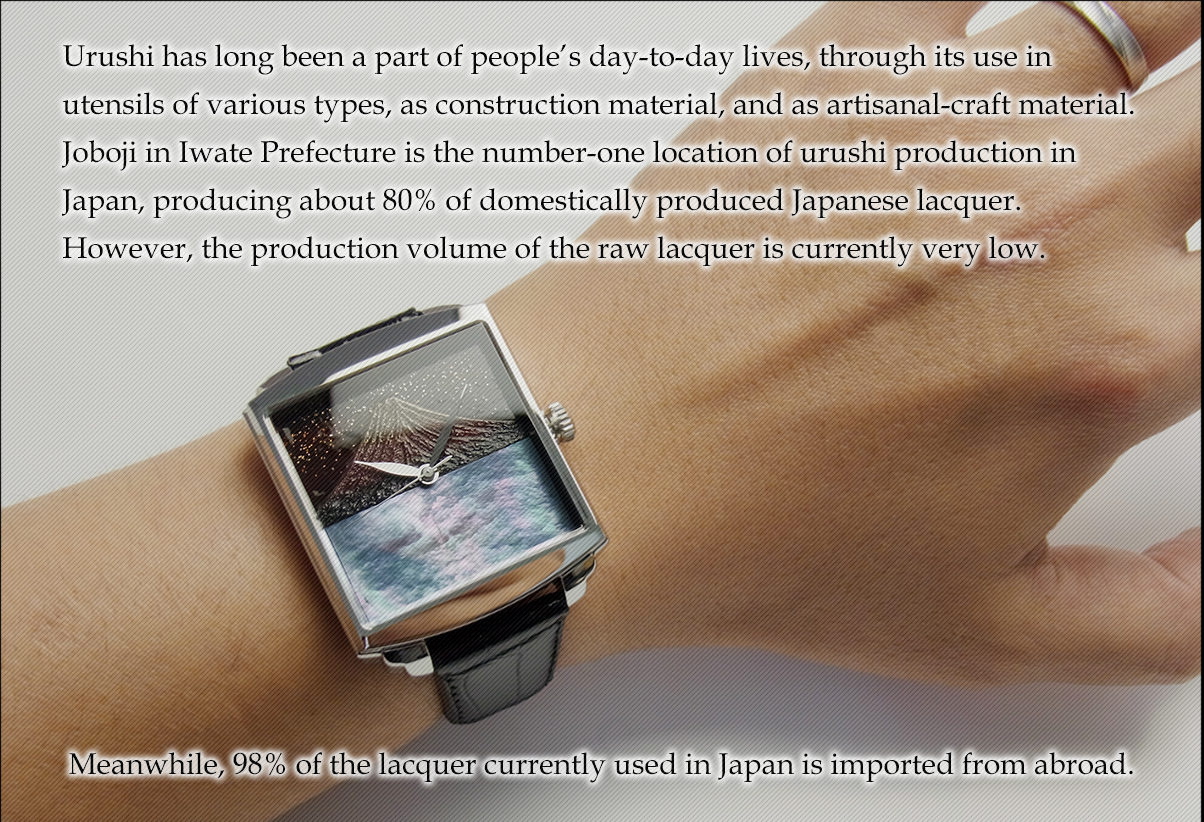 Mr. Taguchi, our company's president, is from Joboji, the location where Joboji Lacquer is produced. He devised and created the Joga urushi watch to reach out not only to the Japanese people but to the people the world over and let them know about the current situation facing Joboji Lacquer.
Our company is an authorized dealer of Joboji Lacquer.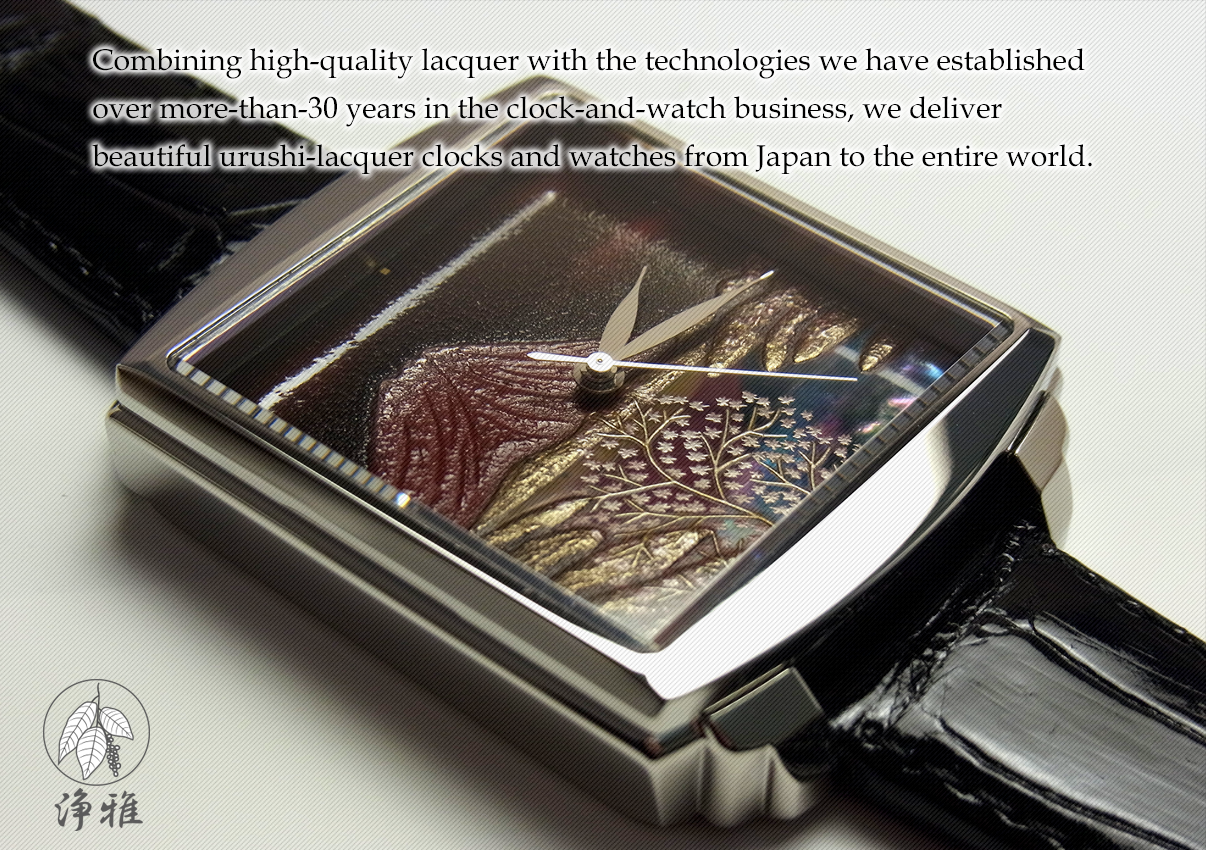 Joboji Lacquer is essential not only to the day-to-day activities of lacquer artisans but also to the repairs and restorations of National Treasures and Important Cultural Properties, such as the Shrines and Temples of Nikko, including Nikko Toshogu Shrine; the Konjiki-do of Chuson-ji in Iwate Prefecture; and the Kinkaku of Rokuon-ji in Kyoto.
We promote JOGA to protect Joboji Lacquer and pass it down to future generations.